My clients are downsizing from a 3782 SF house on acreage to this 1148 SF 1978 rancher which they have kept as a rental for many years. It is a small house and a big challenge – how to fix it up so the clients can enjoy it without feeling cramped.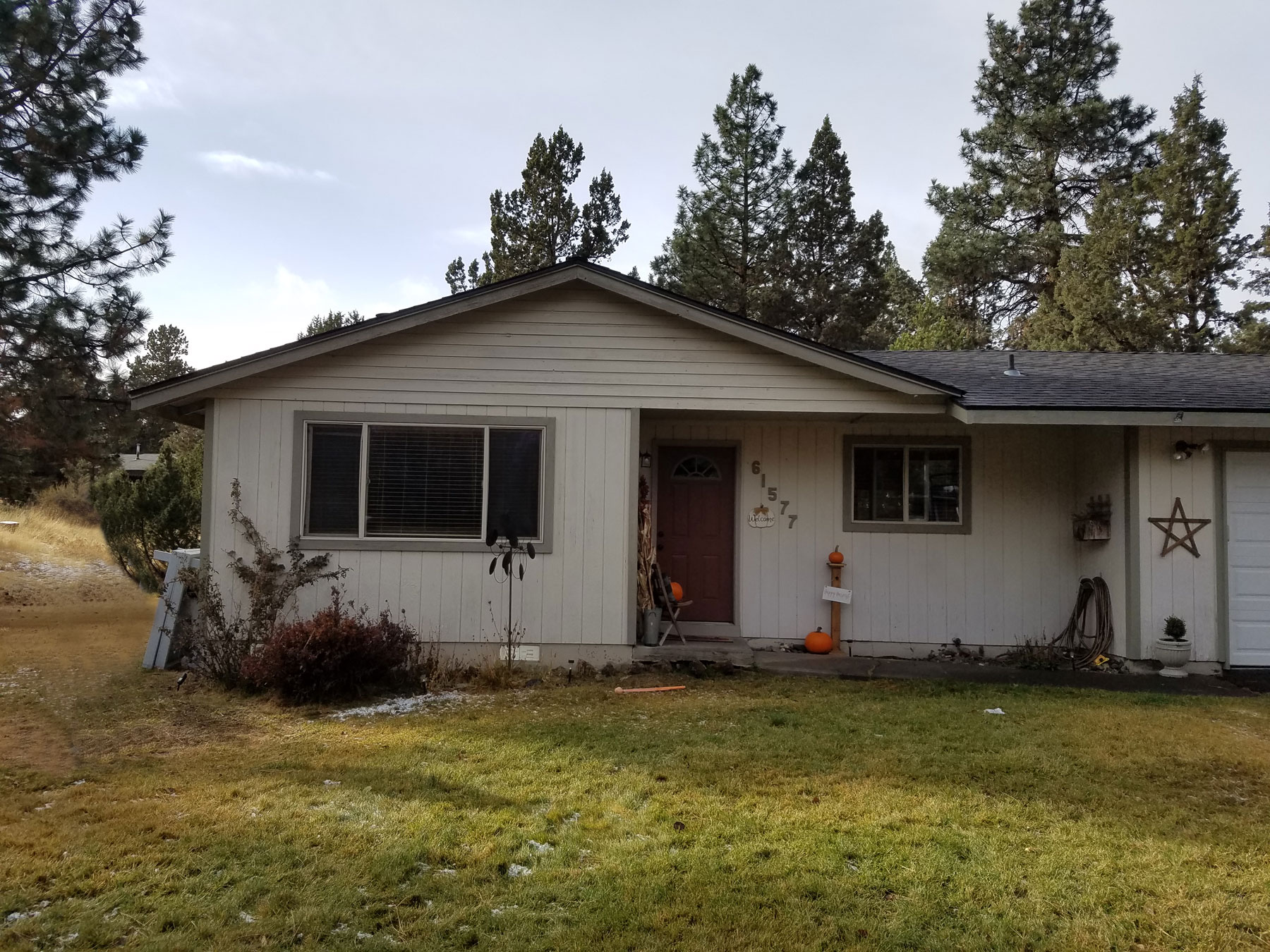 Before my clients sold their big house we played with several design ideas but nothing clicked. Most were budget busters, complicated to construct, and required a lot of demolition. I advised them to live in the little house for a while before deciding what changes would work them and for their budget.  And so they did. Here is the existing floor plan: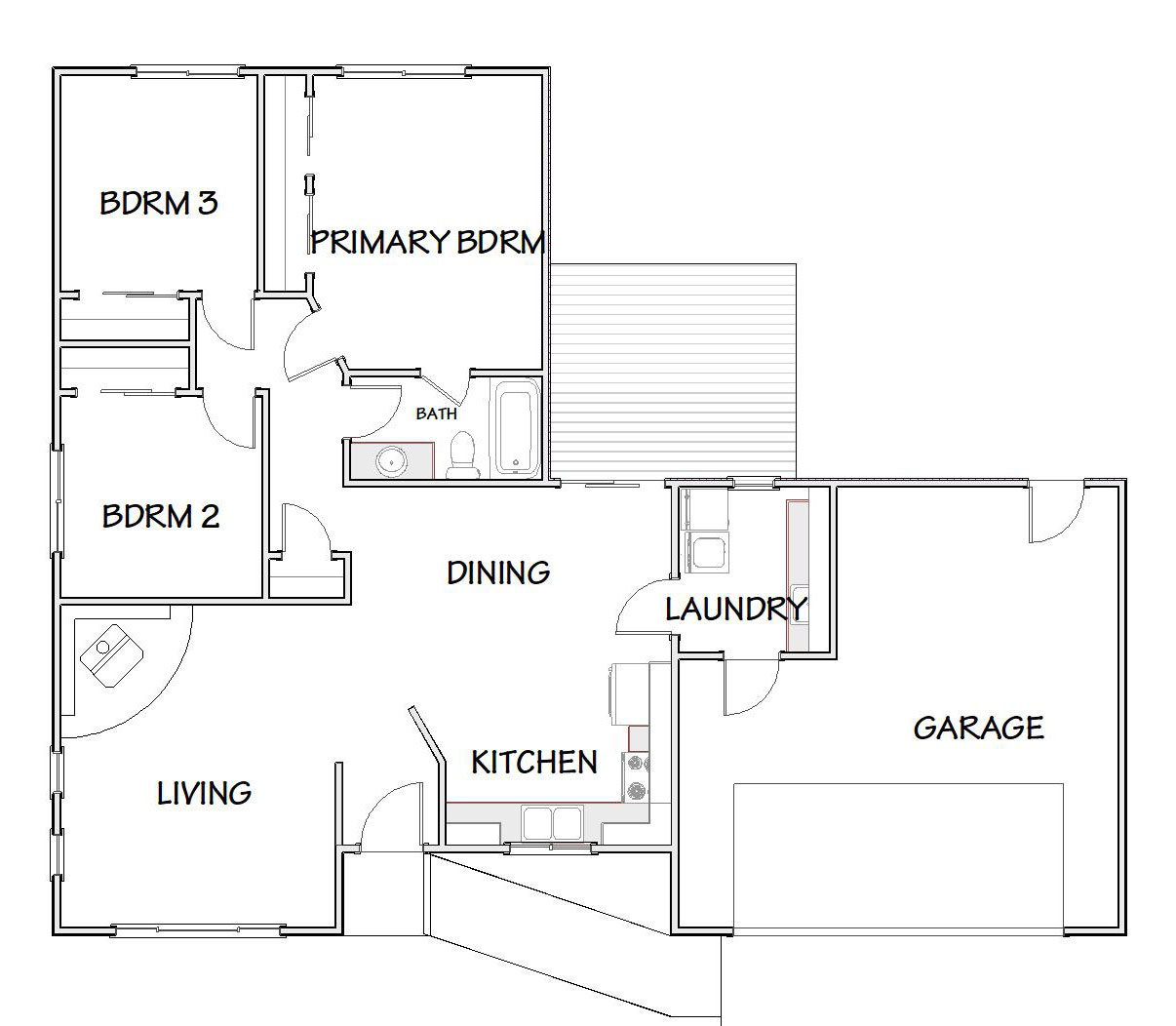 Changes to the existing house include:
pushing out the kitchen and entry to be flush with the living room and garage walls
adding a covered front porch
reconfiguring the kitchen cabinets and appliance locations
creating a small entry foyer
removing the existing wood stove and replacing it with a modern gas fireplace
eliminating one of the bedrooms, which has become an office alcove, laundry center and closet
converting one of the other bedrooms into a hobby studio with a pull-out sofa for guests
removing the laundry appliances from the mud room, adding a second sink and dishwasher, pantry shelves and works space
replacing the tub/shower unit in the existing bathroom into a curbless shower
The new primary bedroom wing will also have a curbless shower, along with double vanities, a private water closet, a walk-in with a linen cabinet, and an additional storage closet. The bedroom itself has a sliding glass door to a small deck. We are adding 578 SF, for a total of 1726 SF.
All the windows will be replaced. Energy efficiency measures and whether to replace the siding are still to be determined.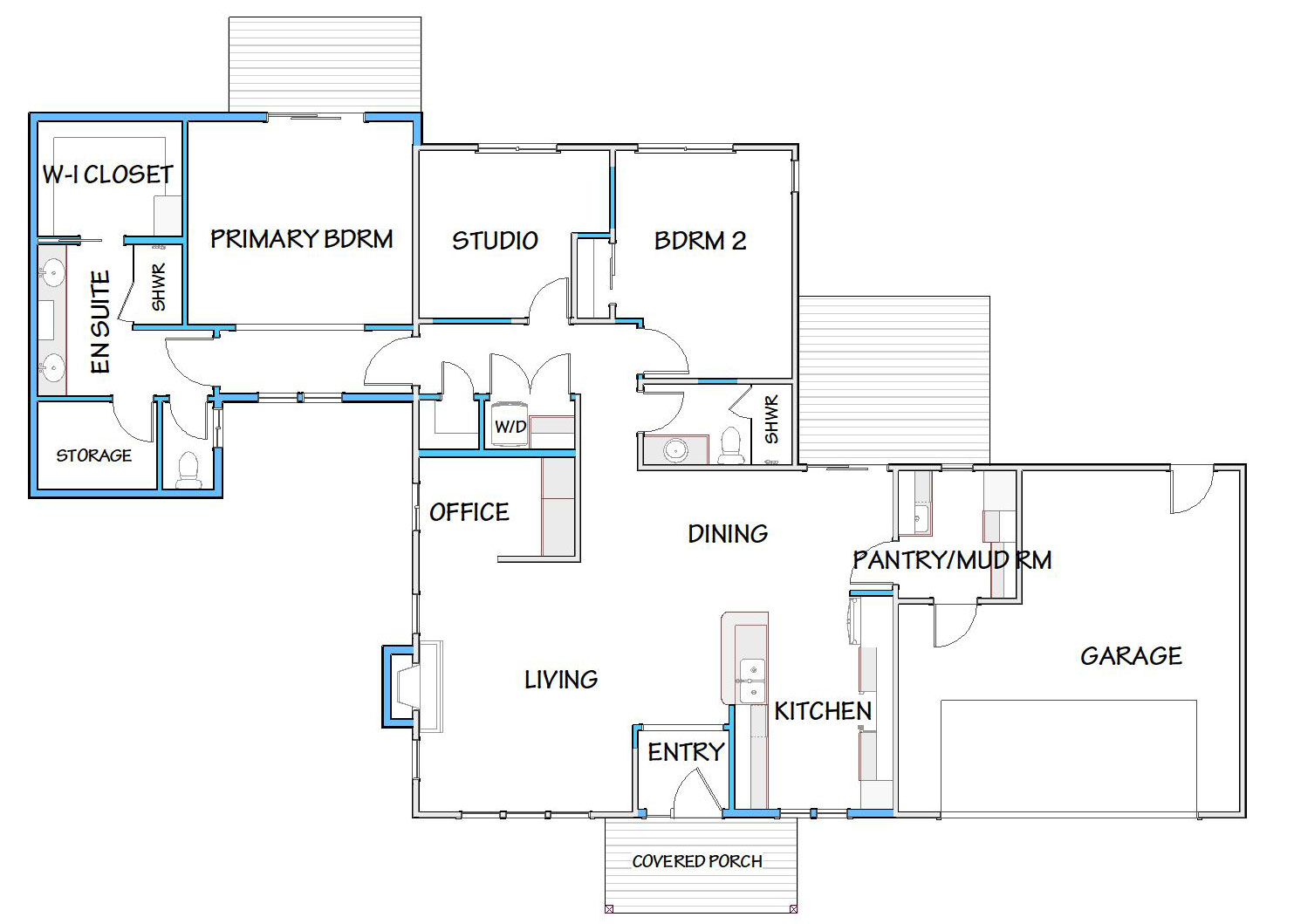 We are in the last round of design development and I should be starting the construction documents later this summer.